Welcome to the Christmas edition of getting to know your blogger friends. Okay,
here's what you're supposed to do, and try not to be a SCROOGE!!! Just copy this entire post and paste into a new post on your blog, if you have one. Change all the answers so that they apply to you.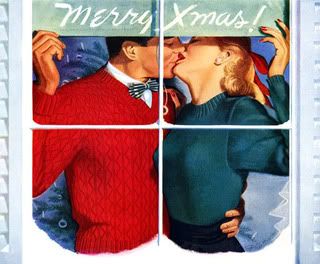 1.Wrapping paper or gift bags?
Always wrapping paper ! so pretty
2.Real Tree or Artificial?
Artificial, :) i dont have to mess with watering it (haha) although i miss the smell
3.When do you put up the tree?
The day after Thanksgiving i get so excited
4.When do you take the tree down?
The first week of January
5.Do you like Eggnog?
Yes love it and we get it from the dairy so it really fresh
6.Favorite gift received as a child?
Easy bake oven all the way :)
7.Hardest person to buy for?
My grandmother she has everything and always want's nothing
8.Easiest person to buy for?
My 5 year old son ! he is just so excited for Santa
Do you Nativity scene?
No but i want to get one
10.Mail or Email Christmas cards?
Both !
11.Worst Christmas gift you ever received?
Paper
12.Favorite Christmas Movie?
It's a wonderful life
13.When do you start shopping for Christmas?
In November but the bulk of it on Black Friday
14.Have you ever recycled a Christmas present?
No never
15.Favorite thing to eat at Christmas?
Oh my so many geesh Menudo i make it for Christmas morning,Tamales too they always feel like christmas for me
16.Lights on the tree?
lights of course ! all over the place just so festive
17.Favorite Christmas Song?
So many But White Christmas stands out
18.Travel at Christmas or stay home?
Home always it's a Pj day ! we do our big dinner on Christmas eve
19.Can you name all of Santa's reindeer's?
I dont think so :(
20.Angel on the top or a star?
Star this year
21.Open presents Christmas Eve or Morning?
Gift exchange on Christmas eve then Santa comes Chritmas morning
22.Most annoying thing about this time of year?
I feel like some people rush it !
23.Favorite ornament, theme or color?
Red & Gold
24.Favorite for Christmas Dinner?
Ham
25.What do you want to do for Christmas this year?
This year is going to be nice and relaxing were doing our big hoopla on Christmas eve!
26.Favorite Christmas Tradition Growing Up?
Christmas Tamales
27.Favorite Tradition Now?
Wow we have so many visiting Santa, trips to the snow, Christmas Pj's for everybody !! Big christmas eve dinner.
28.Favorite Christmas Memory?
Christmas morning always so priceless i truely am blessed with great kids and a wonderful husband....