1. What was the last concert you've been to?
Tim Mcgraw !
2. Is it easy to make you cry?
No unless i am watching TV i always cry at the TV !!
3. Do you ever feel like people underestimate you?
Not if they really know me i always get the job done ! I always go above and beyond it's just what i do !
4. Name 7 completely random things you like.
Wilson Creek~ Almond Champagne,Starbucks coffee,Sushi,Blow Pop Suckers,The smell of fireworks, The crisp in the air at Fall time and my new ring :)
5. What's your favorite reality TV show and why?
The Real Housewives of Orange County & The Real Housewives of New York City it's just a guilty pleasure of mine !
6. What's your favorite hair care product?
first off it would be my hair dye haha !! without it i would be gray already
7. What's your favorite song at the moment?
Empire state of mind !!
8. What's the number one thing on your Christmas wishlist this year?
Dont really have anything too Fabulous on my list this year since i just got a new ring for my Bday last month, But for some reason iam loving the snuggie (ok dont laugh at me) but i seen a really cute leopard plush snuggie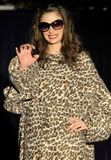 9. Have you ever lost your cell phone?
No not really just in the house never lost just misplaced !
10. Did you attack the hordes of shoppers for Black Friday?
Yes i did i do ever year ! it really wasnt that bad. I wont wait in a line infront of a store waiting for it to open or anything like that we got to toys r us at 6 am they open at midnight so lines there ! then we headed to Target(the new in Brea i love it ) skipped kohls ugh !! That place is just ridiculous they have a sale every freaking day ! Then hit the Mall for some clothes for the kids and Micheals on the way home for a new Christmas tree so it really was'nt that bad i got all my big ticket items!
Well, that's it! Feel like playing along?