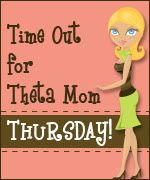 This is my first Theta Mom Thursday that am linking up for and am excited to meet other Bloggers and see what they are taking time out to do for themselves !
I try and do this 2 to 3 times a month just depends when i can get a minute to myself or with my older daughters we get out all our facial products & nail polishes do Mani's & Pedis on ourselves and put on Girl movies ! so last week we watched "LOVE STORY" my girls had never seen it so i picked up a copy at Target for only $5 bucks and we also watched "THE WAY WE WERE" Both classics !
It's fun and relaxing and i love bonding with my girls they are 21&18 years of age so it's nice US time !!
all photos are form internet