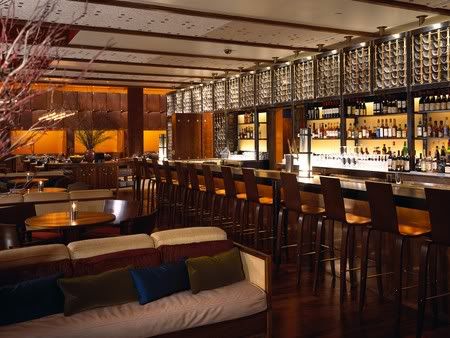 CraftSteak~
Located @ The MGM Grand 3799 Las Vagas Blvd S. La Vegas NV, 89109
For Reservations call 702-891-7318
Executive Chef: Tom Colicchio form Bravos Top Chef !!!
Celebrity Chef Tom Colicchio has brought his distinctive vision of the American steakhouse to Las Vegas. Craftsteak's ingredient-driven menu features the highest quality meats and produce, presented with minimal interference as a la carte options to best showcase the integrity of their farm-fresh flavors. Chef Colicchio's standard of excellence is evident in all aspects of the restaurant: its extensive selection of Kobe and Wagyu beef, its 200 bottle collection of premium scotches and whiskies, and its diverse variety of seasonal sides and entrees prepared with reverence by Executive Chef Matt Seeber and his skilled team. Craftsteak is a welcome reminder of the wealth of potential that resides within the application of caring and thoughtful restraint.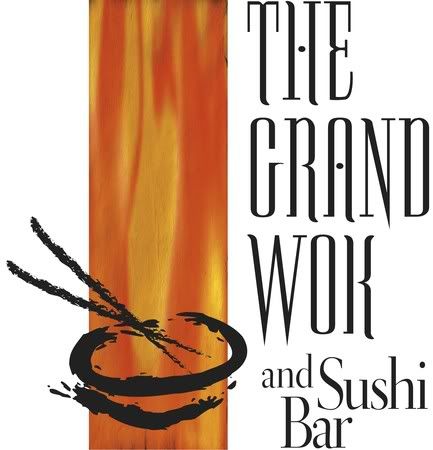 Grand Wok and Sushi Bar blends Asian minimalism with a contemporary elegance to create a casual and inviting introduction to the exotic flavors of the East. Executive Chef Bill Chan draws inspiration from the cuisines of China, Japan, Korea, Vietnam, and Thailand, as well as from world famous chefs, balancing tradition and innovation to create dishes like Orange Chicken and Steamed Manila Clams with crispy chorizo and a yellow curry plum wine broth. The lively activity of the open kitchen and sushi bar harmonize with Grand Wok's tranquil granite and bamboo décor, and picturesque cascading waterfall feature.
This Restaurant is also located in The MGM Grand Hotel
Looks like i might have to try this place since we love sushi !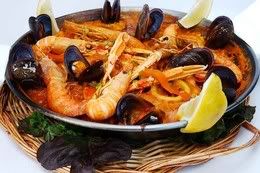 Emeril's New Orleans Fish House Restaurant
Emeril. He's an institution, as much as a recognizable household name. He's made cooking fun and easy for everyone, and has restaurants in New Orleans, Las Vegas, Orlando and Miami, Atlanta, as well as Gulfport. He owns the trademark Emeril's, as well as famed Delmonico's Restaurants. Las Vegas' Emeril's New Orleans Fish House, ensconced in the MGM, has made its home here since 1995, though undergoing a major remodel two years ago. The restaurant is sexy, and the food is exciting. Their wine list is more than fifty pages, and their service staff makes each diner feel like there's a team of servers that exist just to cater to their needs.
This Restaurant is also located @ The MGM Grand ! There are so many good places to eat and just not enough time we will be Vegas for 3 nights and 4 days and i cant wait !! were celebrating my daughters 21st Birthday and my 40th and and family and friends are coming too ! so we are excited !! for the Shopping, Food and the night life ...............