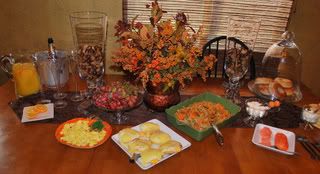 So on Sunday Morning i made my family a Sunday Brunch for Fall ! and yes i like to celebrate everything !(haha) I made a little of all our Favorites ! Well had some coffee, then we had Champagne Mimosa made with one of my favorite Champagne "Almond" By Walnut Creek it goes great with Oj.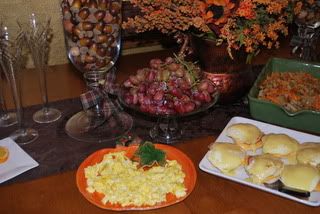 I did some scrambled egg's for the kids and Egg's Benedict for the adults. Some fruit & breakfast potatoes that made with Russet potatoes & Yams with Garlic Our family favorite :)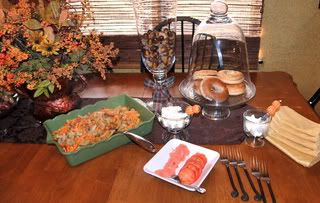 And we also had to have Bagels with locks one of breakfast weekness i love smoked salmon !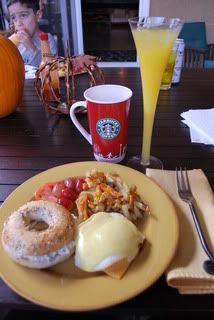 My Breakfast plate the morning was so nice we ate outside and had a little crisp in the air!