If you would like to join in on TMTT just go over to http://blessedwithgrace.blogspot.com/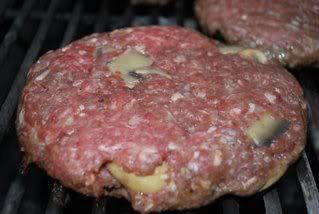 Grilled Mushroom Burger!
Ground beef salt & Pepper! Add saute Mushroom (as mush as you like ) with minced Garlic about 2 tsp and 1 tsp of soy sauce form into burger Patty's cook on BBQ until done !
Grill some Texas toast.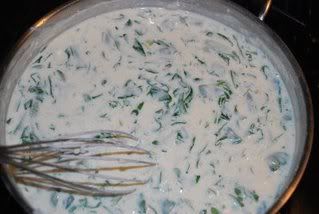 To make the sauce 2 Tbsp unsalted butter
1/4 Cup minced onion
2 Tbsp. all purpose flour
1/2 cup of half and half
1/2 chicken broth
kosher salt, cayenne pepper, nutmeg to taste !!
4 cups of chopped spinach
1 tbsp grated Parmesan cheese
1/2 tsp lemon juice !!
MELT~ butter in a saucepan over medium-low heat. Add onion to saucepan cook until translucent, 3-4 minutes. Stir flour into onion ; cook 1 minutes
WHISK~in half and half, broth salt & pepper, cayenne and nutmeg. Bring sauce to a boil: reduce heat. Simmer sauce for 2 minutes
ADD~ spinach, stirring until wilted mix in Parmesan cheese and lemon juice sever over steak house mushroom burger and toast.