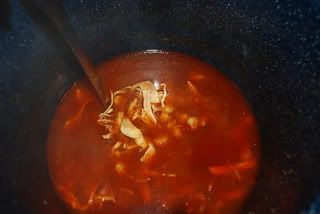 Yummy chicken pozole i've made this for years and all my kids love it ! They always want it when there is a chill in the air .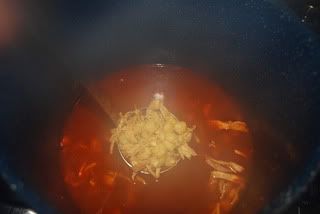 Really simple soup !! For a large pot of Chicken Pozole you'll need
6 Skinless boneless Chicken breast ~ boil until cooked then shredded and add back to the chicken broth
1 Large can of Hominy~ drain the wash and add to the chicken broth
then i add 3 different Chiles , California, New mexico and Paprika to taste
and for extra flavor i add 4 cubes of chicken bullion
dont forget the salt & pepper ! Simmer together for about an hour before serving then garnish with
Shredded cabbage
Chopped Cilantro
Diced Radish
And enjoy !