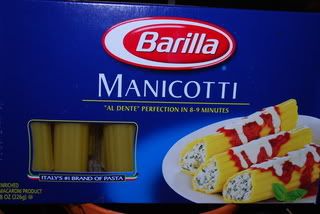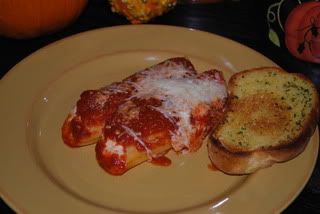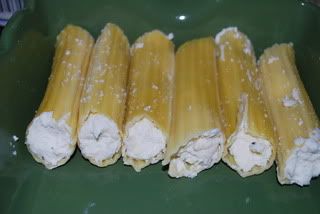 Last nights dinner was Manicotti i love the Cheesy goodness in them yummy and easy !
1 Box of Manicotti noddles
1 large Ricotta cheese
1 pound of mozzarella cheese shredded
Chopped basil and mix together !
Cook noodles for 7 minutes then drain and use the cheese stuffing fill them pour sauce over then add more cheese then bake for 30 minutes then enjoy !