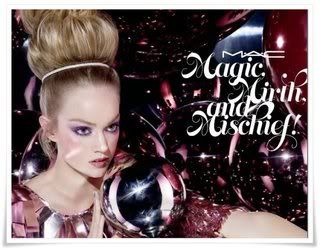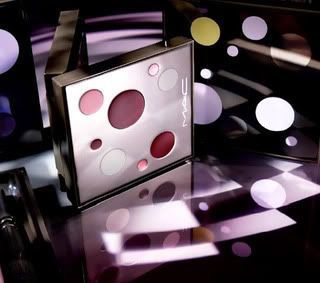 Devil-May (light violet)
Crescent (silver)
Under Your Spell Base (light yellow peach pink)
Crescent: (rich copper)
Mayhem Base (dirty brown gold)
Crescent (silver)
Midnight Madness Base (dirty grey brown)
Crescent (gold)
It's A Miracle Base (deep blue burgundy)
Crescent (gold)
Blue Sorcery Base (bright turquoise)
Crescent (silver)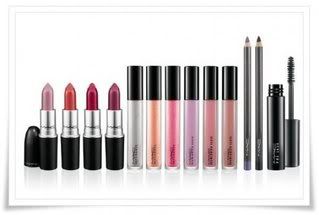 PUCKER UP Get ready to paint your pout with holiday lipsticks, dazzleglasses and cremesheen glasses.
Holiday 2009 lipsticks:
Pervette (soft bright pink with violet opalescent shimmer)
Utter Fun (fuchsia cherry pink)
Surprise Me (mid-tone peach)
Total Wow! (blue pink berry) LOVED this color!
Holiday 2009 Dazzleglass:
She-Zam Sheer (silver with silver and red pearl)
Jingle Jangle (sheer yellow peach)
Phiff! (yellow pink with red and sapphire pearl)
Holiday 2009 Cremesheen Glass:
Ever So Rich (sheer lilac)
Partial to Pink (light creamy yellow pink w/light gold pearl)
Boy Bait (light neutral beige with pearl)
There's also Softsparkle Eye Pencils:
Iris Accents (pale violet with silver pearl)
Nightsky (true black with silver pearl)
The packaging is too cute! Can't wait till i get mine.