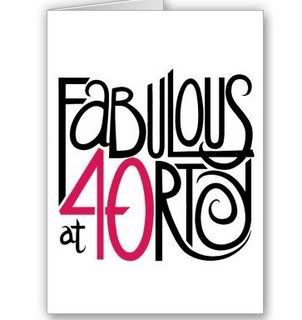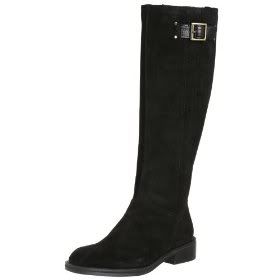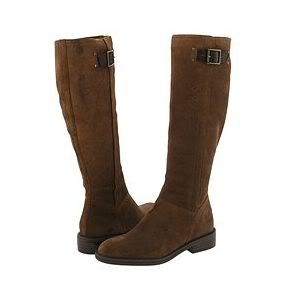 Ok so im turning 40 on Sunday ! And ya know i am so going to embrace it, I think turning 40 is going to be great ! I feel like i earned 40 LOL ! It's funny my older kids (22,21,18 )make me feel old~ they all have such grown up stuff going on. Where has the time gone ? Then my son Reese makes me feel so young and he keeps me on my toes and has me running circles. I really have the best of both worlds. So enough ABOUT 40 ! Here are a pair of new Fall boots i got yesterday for my birthday in Black ! I can't wait for the weather to change so i can rawk these new boots!
Every lady of taste needs a riding boot (or several) at her disposal. This one from Enzo Angiolini is Sheer genius. The low heel is easy to sport for long hours, while the suede upper and elegant buckle will keep you looking poised and polished.
Basic isn't boring!And you should stock up on the fabulous finds. The Enzo Angiolini Sheer is no exception, with its classic flat-boot silhouette that keeps your legs warm and your style even warmer. A durable suede leather upper hugs your foot, sitting high on the calf, and ending in a rounded toe. For extra comfort, a nearly flat stacked heel adds extra texture, and a faux buckle at the top of the outstep gives more flair and detail. Padded footbed. Suede leather upper. Nonskid outsole. 1 1/4" stacked heel, 15" shaft height, 16" circumference.
An Enzo Angiolini original.
Women's shoe. Imported.