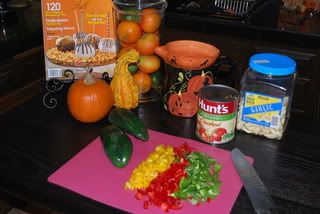 Easy crockpot meal that can go over eggs or in a burrito and even on rice !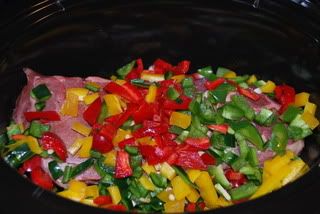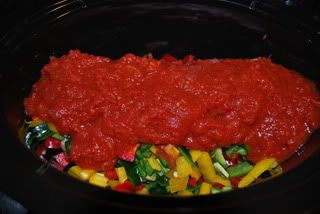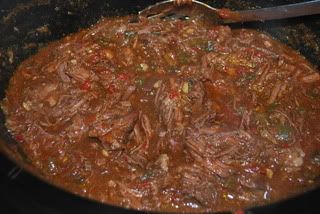 Ok you'll need some garlic
3 bellpeppers i used 3 different colors just for the look !
2 pasilla Chiles
1 large can of crushed tomatoe's
and a roast i cooked it for 4 hours in the crockpot and we had it over eggs!