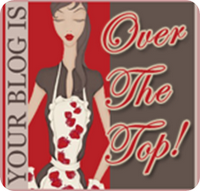 You can only use one word to answer each of these questions, then pass it along to six of your favorite bloggers. Ok that's not going to happen please one word ! huh ?. and it's for everybody so fill it out and let me know so i can hop over to check it out !
1. Where is your cell phone? On the Bar
2. Your hair? Black & in a ponytail !
3. Your mother? @ Home
4. Your father? Strong and Distinguished
5. Your favorite food? Sushi
6. Your dream last night? unexplainable
7. Your favorite drink? Starbucks double shot expresso
8. Your dream/goal? To buy land & build a custom HOME
9. What room are you in? The Den
10. Your hobby? Cooking & Shopping
11. Your fear? a dirty house !
12. Where do you want to be in six years? maybe back packing thru Europe !! haaha NOT ok may 5 starring it thru Europe in the best Hotels
13. Where were you last night? cuddled up my hubby
14. Something that you aren't? Single
15. Muffins? Sweet
16. Wish list item? Not sure
17. Where did you grow up? California
18. Last thing you did? gave Reese a bath
19. What were you wearing? Jeans & sweater
20. Your TV? I watch way too much of !
21. Your pets? are sleeping on the couch
22. Friends? are important
23. Your life? is sweet :)
24. Your mood? relaxed
25. Missing someone? Dad
26. Vehicle? Chrysler 300 limited & GMC yukon XL
27. Something you're not wearing? Socks
28. Your favorite store? The Louis Vuitton store in South Coast Plaza~ i drool everytime am there
29. Your favorite color? Red & black
30. When was the last time you laughed? last night
31. Last time you cried????? today, i cry at everything on TV
32. Your best friend? is the best
33. One place you go over and over? Starbucks
34. One person who emails you regularly? My dad & FB !(lol)
35. Favorite place to eat? Taps~Brea (The Oysters)