If you have'nt had a chance to check out this new show do it now !! I just love Blythe Beck and her new show is on Oxygen Tuesday nights @ 10 pm her personality is great and her food looks mouth watering it makes me want to jump on a plain and head to Texas !! Cant wait to catch new episodes and she what she's cooking up !!!
Blythe Beck, the fiery young chef and star of Oxygen's upcoming series The Naughty Kitchen With Chef Blythe Beck, shows off her distinctive sexy American cuisine, her cutting edge Dallas restaurant, Central 214, and her loud and flamboyant staff. "The Naughty Kitchen With Chef Blythe Beck" is certain to cook up the drama both in and out of the kitchen.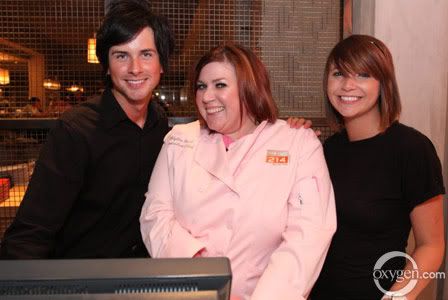 In The Naughty Kitchen With Chef Blythe Beck, Oxygen follows executive chef Blythe Beck, a 29-year old Texas native, who is plus-sized in stature and personality, and her colorful crew at Central 214, inside and outside the kitchen as they interact with the Dallas elite and the local university students.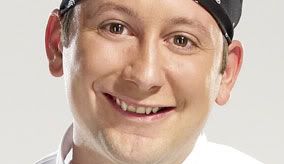 Sous Chef Eric/Jimmy/Monkey is responsible for making outstanding food, managing the kitchen crew and taking crap from his boss – both in the kitchen and in the closet-sized office they share.