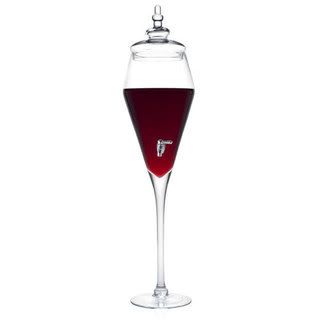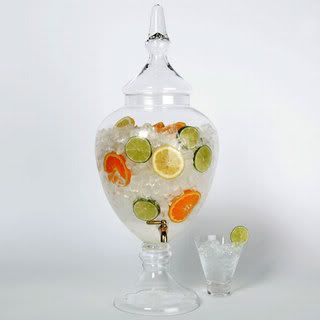 • 1 Trio Beverage Dispenser, $69.95 - I love this one! It's so interesting and unusual, and the creative possibilities with this are really great. How about water with lemon in one, then ginger ale (with slices of fresh ginger) and apple cider in the other two? Guests can mix them up if they like. (via Timeless Paper)
• 2 Empire Beverage Dispenser, $69.95 - So classy! Looks a little wobbly, but at an adults-only party should be great. Very striking.
• 3 Apothecary Beverage Dispenser, $49.95 - A classic apothecary jar, for a fraction of the price Anthropologie charges for theirs!
You can find all them all at Z Gallerie Home furnishings !